---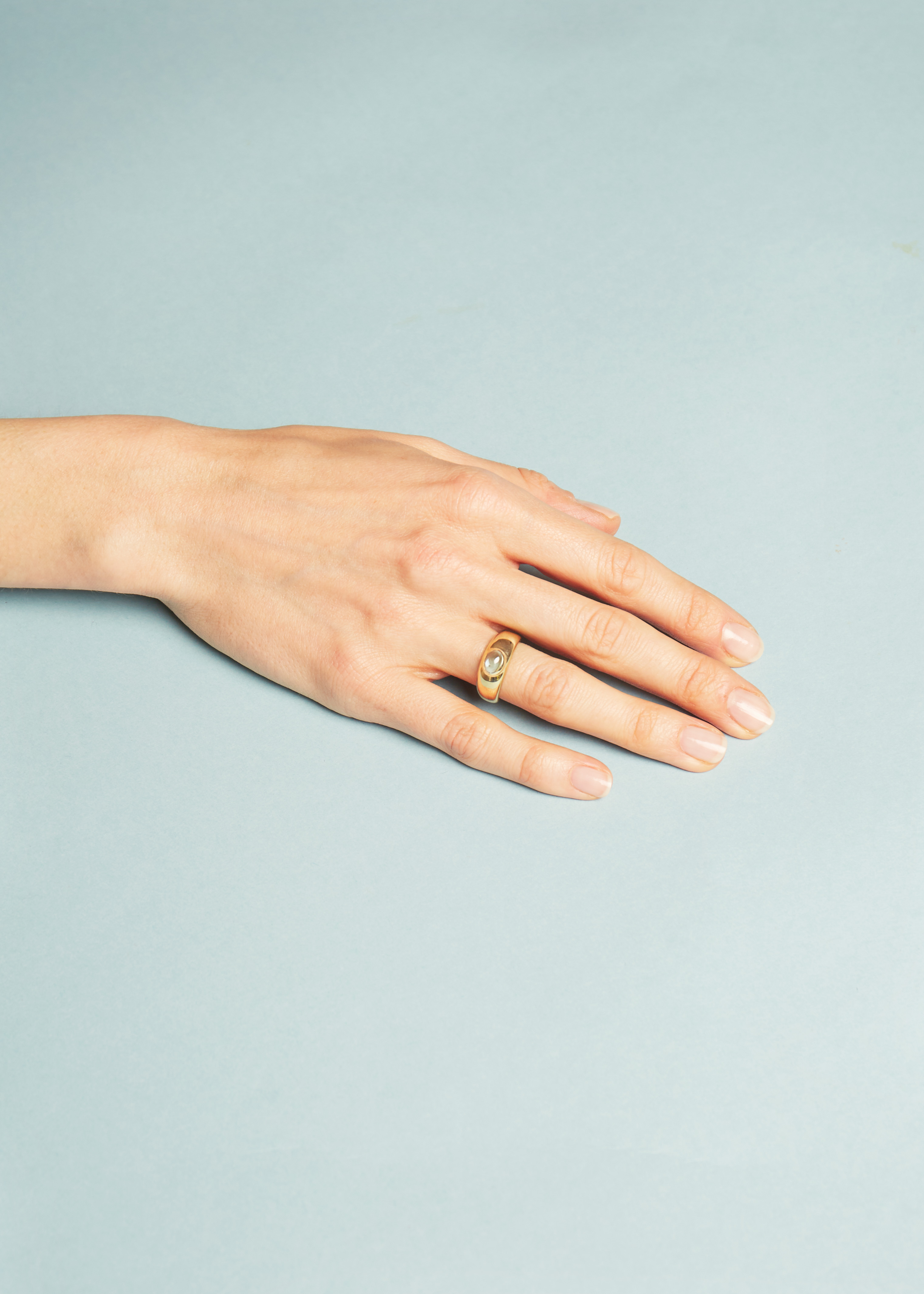 Lily
Amethyst, Citrine, Tourmaline Pink, Mandarin Garnet, London Topaz, Peridot
---
Ring Lily celebrates a classic and vibrant everyday design. Stack this ring with other Lily rings for an individual look that is all your own. It features an oval cut gemstone framed in a warm 18K gold setting. Price can vary depending on gemstone and material.
---
Delivery: 6–8 weeks
Cabochon stone: 7x5mm, Top part: 8mm wide.
Shank: 4mm wide, Weight: 10.4g.